HARUKA PROVIDES SERVICE OF NARRATION TRANSLATION, DUBBING AND SUBTITLING
On March 10th, 2023, Haruka completed the translation from Japanese to Vietnamese, dubbing and subtitling for 6 videos about Vietnamese workers living and working in Japan.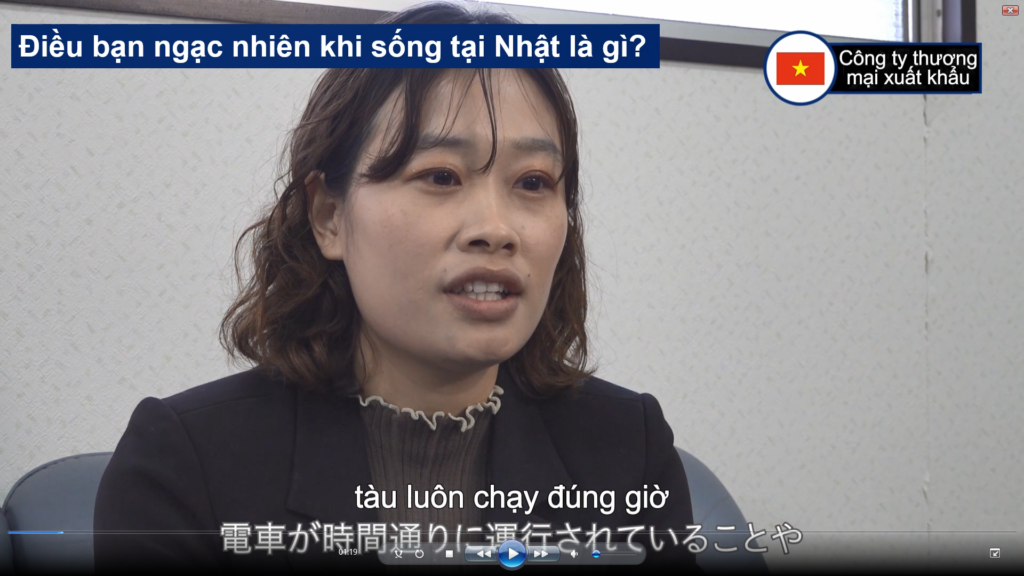 Haruka's professional video translation team completed the service in the following steps:
Step 1: Translate narration and subtitles from Japanese to Vietnamese
Step 2: Make subtitles for the video
Step 3: Record, dub the video under the standard voice (customers can choose the recording voice)
At Haruka, each service, each step in the process has been strictly controlled. The team of translating video content and making subtitles are skillfull and experienced people, always showing a serious and professional working style for each video clip, each dialogue sentence, each sub-line. subject matter of the characters.
In addition, Haruka also provides video translation, dubbing and makes multilingual subtitles, from any languages to Vietnamese and vice versa for many types of videos such as:
Video clips for promotion, company introduction
Gameshow, talkshow, TV show
Online course video, training course, e-learning, training/coaching video
Movies and documentaries
Video clips of news, entertainment, science and technology
If you have any demand of the service, please contact:
Email: translate@harukavn.com or info@harukavn.com
Tel: 024.6666.6200/ 0911.038.855