PRINCIPLE 
"Connecting language, connecting people"
The common point between translation and interpretation is the connection and harmony of different words. Haruka Company principle is to contribute to the social development, support your own global communication by connecting those different languages.
WELCOME MESSAGE
PhD Nguyen Thi Minh Huong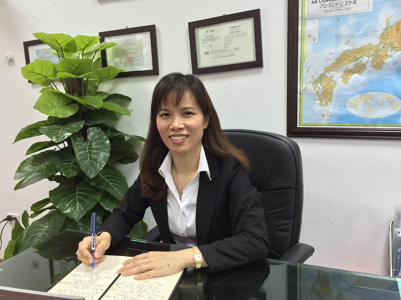 Work Experience
Nearly 20 years in translation and interpretation. Since 2001, having been to Japan many times and studied abroad in Japan for many years. The title of excellent young Party member of Hanoi city. Currently working as a lecturer and head of the Business Japanese Department, Hanoi University.
Education and Qualifications
Hanoi University of Foreign Trade, Hà Nội University, MA of Tokyo University of Foreign Languages, PhD of Vietnam Graduate Academy of Social Sciences. Postgraduate at Kyoto Sangyo University.
My encounter with Japan was when I came to Japan to study on a government scholarship. At that time, when I came from a really poor country, Vietnam, to study abroad in a leading developed country like Japan, it made me very emotional.
I would like to express my sincere thank to both Vietnamese and Japanese sides for giving me this opportunity to study abroad, for that opportunity changed my life.
I also hope that in the future I can dedicate and contribute to the promotion of development and acculturation between the two ethnicity.
I went to Master's degree and worked as a translator and interpreter for large commercial companies, media companies, lecturers and now I have founded Haruka Translation Company.
Haruka Translation Company always provides the leading translation and interpretation services in Vietnam with a team of professional translators and interpreters in all fields such as Finance, Banking, Technology, etc.
In the context that the relationship between Vietnam and Japan is developing very well today and aims to develop even more in the future, with the principle of "connect languages, connect people". Haruka Translation Company wishes to be able to deploy the best services for all customers.
Manager – IWAGUCHI YOSHIOYOSHIO
I came to Vietnam in 2012 and founded Haruka Co.Ltd.
With the trend of globalization, many foreign enterprises have invested in Vietnam and developed at a rapid pace.
In such a context, having the comprehension in business-to-business and human-to-human communication is the key to success.
The biggest barrier to mutual understanding is language.
We will help break down this barrier, as language experts, support your business and contribute to the development of Vietnam.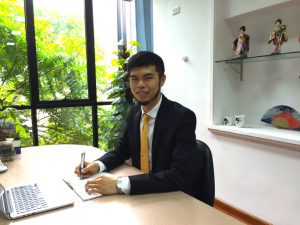 Work experience
As one of the founding members of the company, working at the company since its inception, both as a manager and as a teacher of Japanese. Advise international students on notes in life in Japan, introduce Japanese culture and people, training of conversation practice, Japanese pronunciation, translation proofreading.
Education and Qualifications
BA of Kyoto sangyo University, Studying abroad at University of Dublin City in Iceland, studying abroad at Hanoi University
TYPICAL CUSTOMERS
We have been providing services for state agencies, banks, universities, manufacturer, consultant company, tourism company, etc.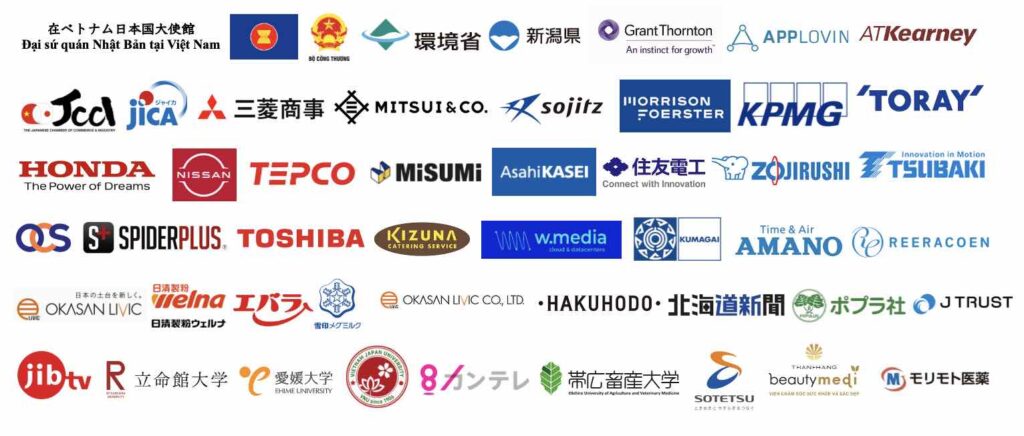 COMPANY PROFILE
| | |
| --- | --- |
| Name | Haruka Co.Ltd |
| Address | Room 4-5, 2nd floor, CT2A Gelexia Riverside Building, Alley 885 Tam Trinh, Yen So ward, Hoang Mai Dist, Hanoi |
| Director | Bui Thi Tao |
| Established date | October 23rd, 2012 |
| Business code | 0106018342 |
| Charter capital | 1.000.000.000 VND |
| Transaction bank | Vietnam Joint Stock Commercial Bank for Industry and Trade – Hoang Mai branch |
| Participated Association | Member of Japan Translation Federation (JTF) |
CATALOGUE
Hãy để Haruka mang tới cho bạn dịch vụ dịch thuật tốt nhất!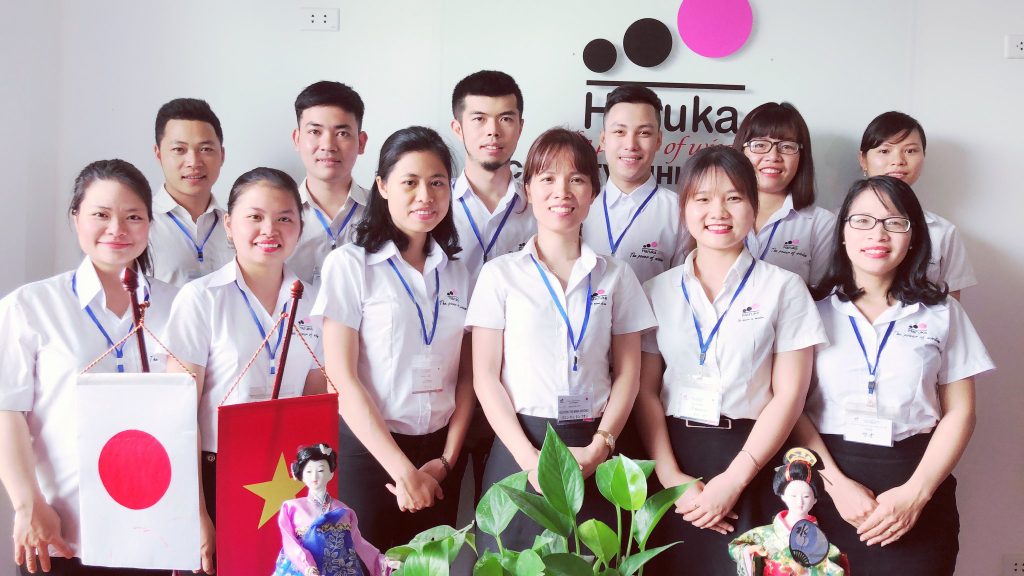 Công ty dịch thuật Haruka là một đơn vị dịch thuật hàng đầu và giá hợp lý tại Hà Nội.
Cung cấp dịch vụ biên phiên dịch tiếng Anh, Nhật, Trung, Hàn, Pháp, Đức v.v. cho công ty trong nước và nước ngoài với trên 1.000 người chuyên nghiệp.
Chúng tôi đã và đang cung cấp dịch vụ phiên dịch cho Cơ quan chính phủ, ngân hàng, nhà trường, nhà sản xuất, công ty bảo hiểm, công ty bất động sản, công ty tư vấn, công ty du lịch, đài phát thanh, nhà báo v.v