Japanese – Vietnamese whispered and consecutive interpretation in Vinh Phuc for seminar on the development of supporting industry
Industry plays a great role in the socio-economic development of localities. Especially the supporting industry in the fields of manufacturing automobiles, motorcycles, electronics equipment, machinery, agricultural machinery manufacturing, agricultural product or food processing, food. On July 13, 2020, Haruka was honorably selected to provide Japanese – Vietnamese whispered and consecutive Japanese-Vietnamese in Vinh Phuc for a seminar on development of supporting industries with the participation of leaders of provinces, departments and agencies and representatives of businesses.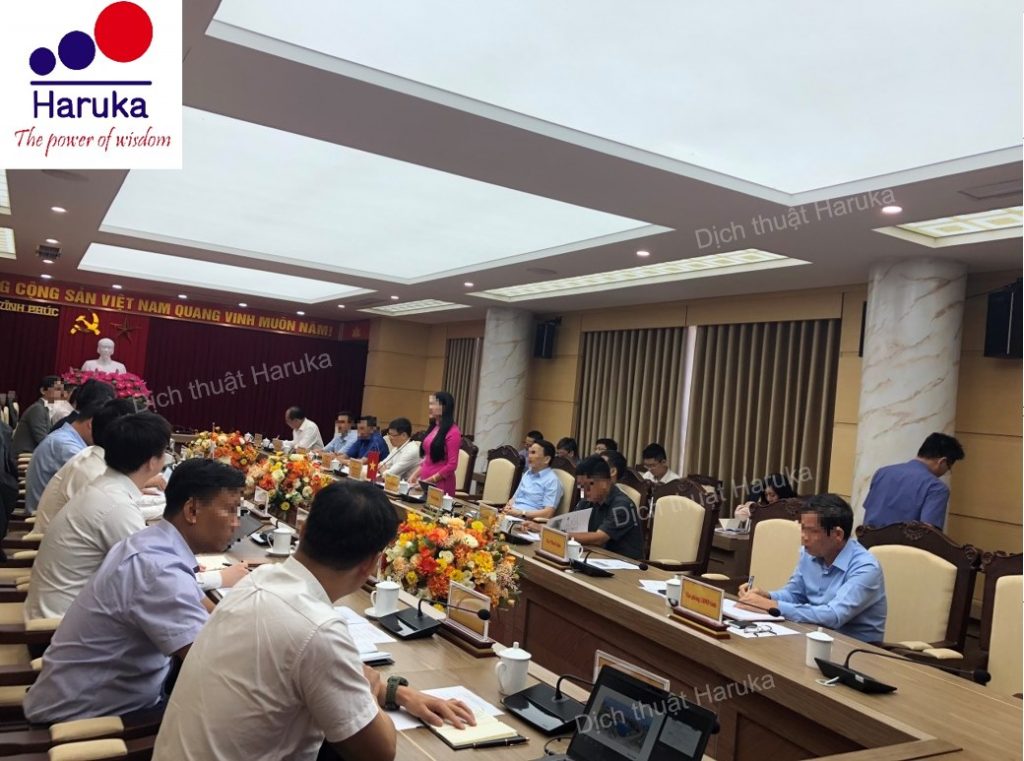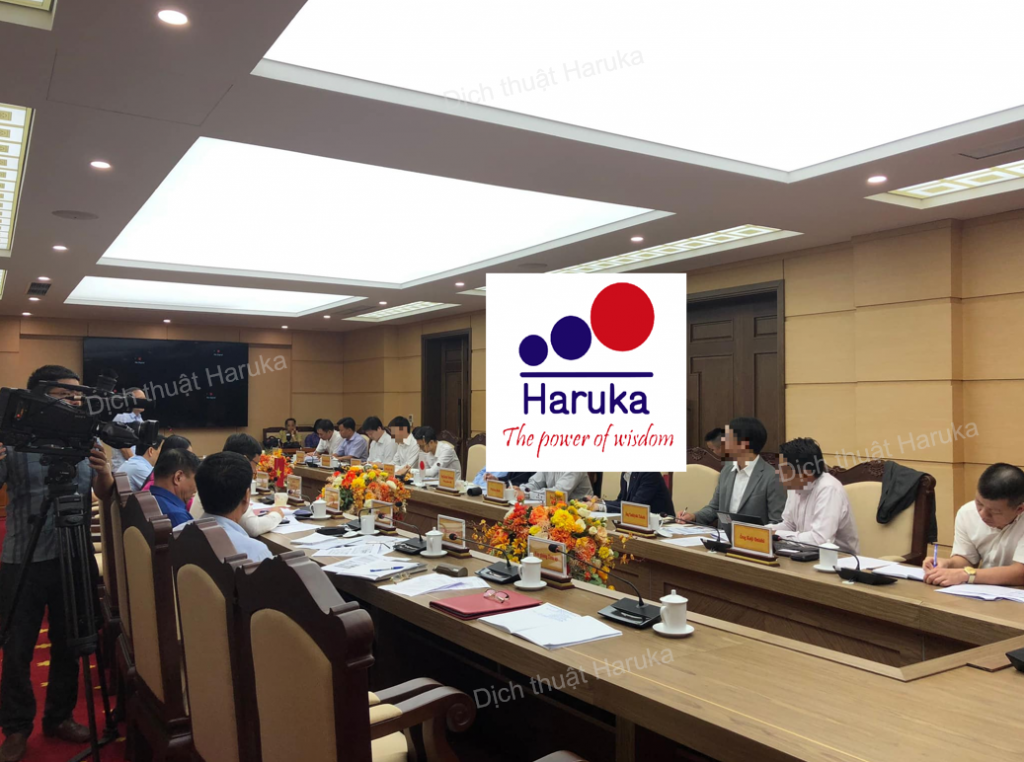 The seminar went well. Customer was satisfied and highly appreciated Haruka's professional style. This will be a great motivation for us to innovate and improve service quality.
If you have a need for translation and interpretation, please contact:
Haruka Co.Ltd
Address: Room 4-5, 2nd floor, CT2A Gelexia Riverside Apartment Building, Alley 885 Tam Trinh St, Yen So ward, Hoang Mai Dist, Hanoi, Vietnam
Website: https://translation.pro.vn/ 
Tel: 024-66666-200 / 0966-05-2200 / 0917-79-1186 / 0911-03-8855