Haruka specialize in Vietnamese translation and support a wide range of fields including Finance, Medicine, Legal and Industry.
All translation processes are carried out by our own resources and not outsourced to a third party, so we provide translations of stable quality.
We are based in Hanoi and mainly utilize Vietnamese human resources, so we can provide services at a lower price than translation companies outside Vietnam.
We have more than 1,500 translators, the largest scale in the Vietnamese translation industry, and can translate documents and materials in a wide range of fields into Vietnamese.
For ongoing projects and large-volume projects, we combine AI translation and translation tools to realize data assetization, efficiency, and cost reduction.
Our experienced translation coordinators will arrange the best translation service for your needs.
Vietnamese Translation Fee
Documents
Vietnamese to English
(per character)
English to Vietnamese
(per character)
Non-professional documents
From 600VND
(660 VND including tax)
From 500VND
(550 VND including tax)
Professional documents
(Finance, Medicine, Law, etc.)
From 800VND
(880 VND including tax)
From 900VND
(990 VND including tax)
The price will be adjusted based on the difficulty, deadline, etc.
Quotations are free. Please let us know the translation language, quantity, etc. from the inquiry form.
Optional service
| | | |
| --- | --- | --- |
| Voice transcription | Video translation and subtitling | DTP |
| We can transcribe the recorded voice verbatim. | We can create subtitles for Youtube and web distribution videos, and corporate PR videos. | We accept DPP with Adobe software (Photoshop, Illustrator, Indesign, etc.). |
About Quality
We do the following to provide a quality translation that meets your needs:
One person in charge will coordinate everything from inquiry to delivery.
We select translators and proofreaders who are most suitable for the content and field of the original manuscript.
As a member of JTF (Japan Translation Federation), we provide stable quality based on JTF's quality guidelines and specifications.
We meet translation deadlines.
We use translation support tools to improve efficiency and stabilize quality.
We do not subcontract the Vietnamese translation work (translation, proofreading, native check) to a third party.
We observe confidentiality obligations.
About delivery date
The estimated delivery time is as follows.
Quantities
Delivery date
2,000 Vietnamese words
2,000 English words
Within 3 business days
10,000 Vietnamese words
10,000 English words
Within 10 business days
30,000 Vietnamese words
30,000 English words
Within 20 business days
We don't take express charge. We will delivery translation in the shortest possible time.
Our customers
We have been providing services for state agencies, banks, universities, manufacturer, consultant company, tourism company, etc.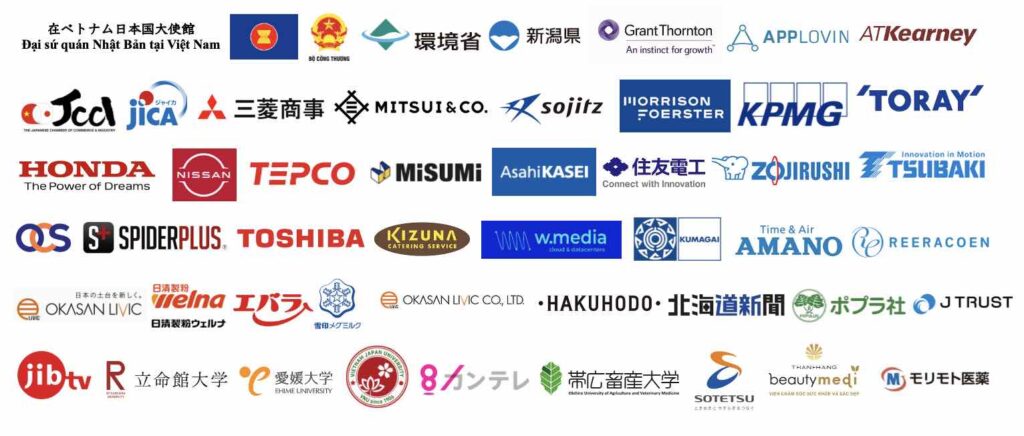 Documents we can translate
Management
Articles of incorporation, minutes, internal control reports, compliance, risk management, internal control implementation guidelines, etc.
Environment and Energy
Environmental survey reports, project management documents, technical data, environmental assessment reports, CSR reports, etc.
Marketing
Presentation materials, websites, company brochures, YouTube, etc.
Finance
Audit reports, financial statements, budget tables, financial reports, etc.
Legal
Contracts, memorandums, Vietnamese laws, regulations, litigation documents, written proposals, etc.
Industry
Product catalogs, manuals, instruction manuals, technical specifications, guidelines, guidebooks, etc.
IT
Terms of use, system manual, UI, etc.
Medicine
Pharmaceutical instruction manuals, pharmaceutical research and development reports, analysis reports, pharmaceutical audits (PDMA, GMP), test results, etc.
Tourism
Inbound
Living guidebooks for foreigners, pamphlets, etc.
Certificate
Family register, birth certificate, marriage certificate, marriage certificate, driver's license, degree certificate, etc.
Procedure for using Translation service
1. Inquiry

Please let us know the translation language, quantity, etc. from the inquiry form.
2. Get quotation

Based on the files and information you send us, we will quotate an estimate and delivery date.
3. Order

After confirming the quotation, please send us your order by e-mail.
If you wish to conclude a contract, please let us.
4. Translation

Coordinator performs the selection of the most suitable translator and he/she will start translation process.
In case of a large project, we will organize a team of translation and agree translation method and terms.
5. Proofreading

After the translation completed, manager will assign the translated document to another translator to reduce mistakes risen in the process of translation.
And then, we will change some features of translation for more smoothly.
6. Page layout (DTP)

Finally, we will perform adjustment such as font size, kind of font, bold, line or paragraph.
7. Delivery

We will deliver the translation file by the method you specify.
If you have any questions or dissatisfaction with the service, please contact us.
8. Payment

Please pay the fee by bank transfer, Paypal, Wise, etc.
FAQ
Do you have any post-translation check/proofreading?
All translations are checked and proofread by native speakers unless otherwise specified.
How do you translate images embedded in Word, Excel and PowerPoint?
We use the text box to translate and put it in front of what needs to be translated. For simple images such as tables, the image may be modified directly.
Can you handle urgent requests?
We are also possible to deliver sooner than the above estimate. If you need it urgently, please let us know.
Can I change or add to the original text after requesting translation?
We accept it for a fee. If you know the parts that you plan to change, please let us know in advance so that we can avoid those parts in the translation.
Can I cancel after requesting translation?
It is possible. However, you will be charged for the parts that has been translated. Cancellations are accepted from 9:00 to 17:00 Vietnam time on weekdays.
Can I request even a short sentence?
We accept any short sentences. However, we will charge 540,000 VND as a minimum charge.
Can you issue a VAT invoice (red invoice)?
Yes, we can. Please let us know your company name, address and tax number in Vietnam.
Can you send me the translation documents?
Yes, we can. We will bear the shipping fee for Vietnam domestic.
If you are in a hurry, our staff will send it directly only to Hanoi. However, a shipping fee will be charged separately.
Let Haruka bring you the best translation!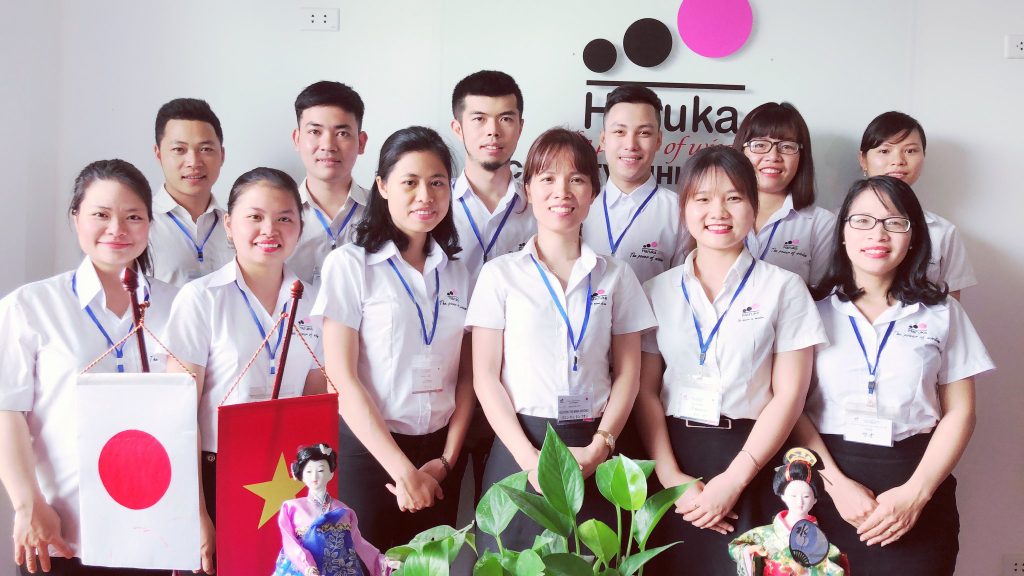 Haruka Company is one of leading translation companies with a reasonable price in Hanoi.
Providing translation and interpretation service in English, Japanese, Chinese, Korean, French and German, etc for at home and abroad companies with the collaboration of over 1.000 professional persons .
We have been providing interpretation for Governmental agencies, banks, universities, manufacturer, insurance companies, real estate companies, consultant companies, tourism companies, TV broadcasting, press, etc