Haruka successfully provided 2 Vietnamese – Japanese simultaneous interpretaters in Hanoi for economic seminar
In recent years, the relationship between Vietnam and Japan has developed comprehensively and extensively in all fields of education, health care, science and technology, and economy. Vietnam has been completing institutions, policies and laws, building infrastructure; improve the quality of human resources. From that to create the best conditions to support Vietnamese and Japanese enterprises to link in trade, develop production and business.
On 20/2/2020, Haruka successfully provided Vietnamese – Japanese simultaneous interpretation for an economic seminar held in Hanoi. The seminar had the participation of Vietnamese and Japanese businesses and representatives of press agencies.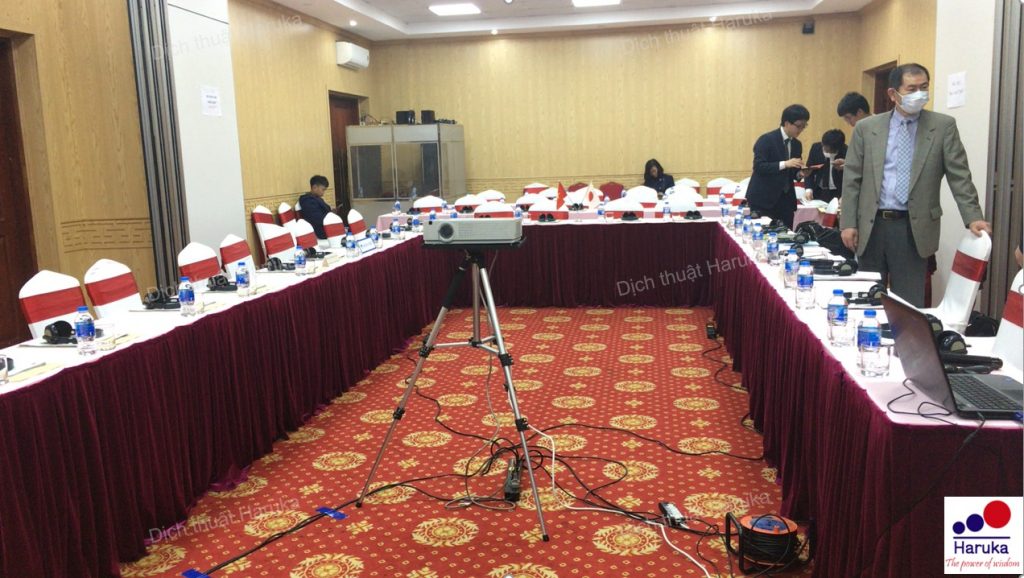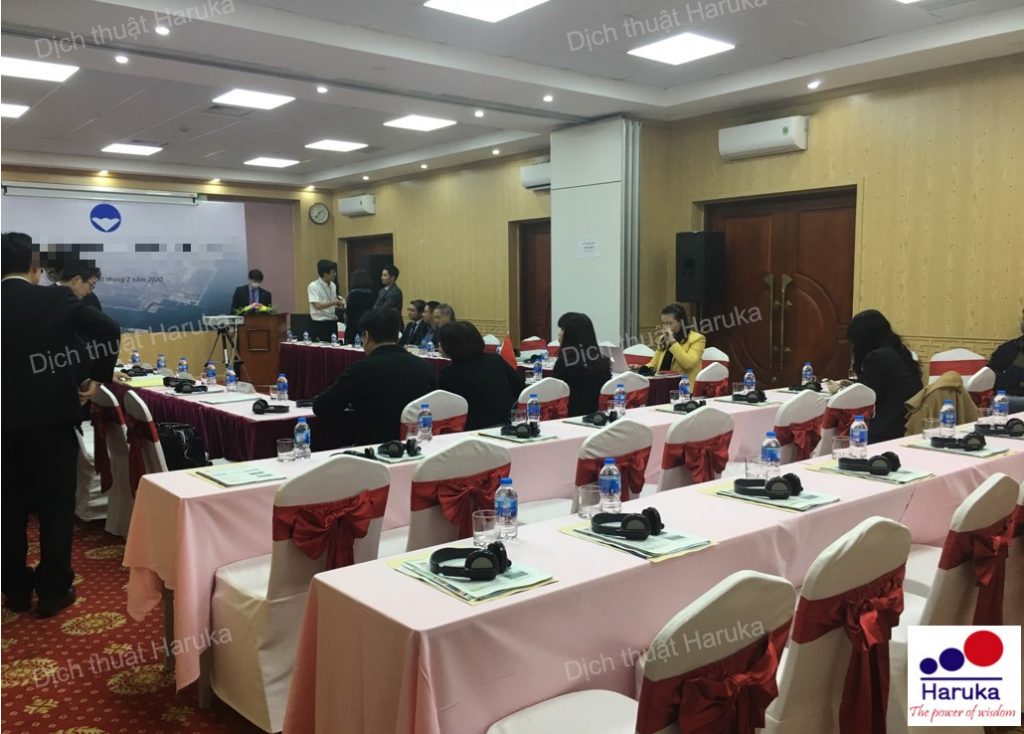 Simultaneous interpretation is the most difficult interpretation type because the interpreter has to speak in parallel with the speaker. At that time, it requires an interpreter with a high level of expertise, good memory, quick response, but still ensures the accuracy of the content.
In order for the conference to go well, Haruka arranged two experienced interpreters to assist each other in the interpretation process. At the same time, Haruka also assisted in preparation such as translating seminar documents, printing, preparing the hall, consulting and setting up suitably.
If you have any need for translation and interpretation, please contact:
Haruka Co.Ltd
Address: Room 4-5, 2nd floor, CT2A Gelexia Riverside Apartment Building, Alley 885 Tam Trinh St, Yen So ward, Hoang Mai Dist, Hanoi, Vietnam
Website:https://translation.pro.vn/
Tel: 024-66666-200 / 0966-05-2200 / 0917-79-1186 / 0911-03-8855