Haruka Company applies a policy of quality assurance to provide translation service in order to respond customers' requirement.
1. Response for varied demands
There are 3 levels for translation completion based on requirement and budget of customers .
Level

Very fast

STANDARD

ADVANCE

Content
Translation for check

This is a primary translation service and simply check (only check for untranslated) .
This service is suitable for documents of foreign language that only require to check the content or when wanting to outsource for draft of translation and then create a complete translation..
Faithful translation
This is a service of careful translation, including proofreading, review and check by native person.
Translated document conveys the nuance of original and suitable for translation of important document for enterprises and common user.  
High quality translation
 
Apart from accurate and faithful translation, this service provides high quality, considering persuasive factor, style and solemn level.
Type of document
Statement, lecture, annual report , company profile, books, financial report, contract  
Website, press announcement, conference document, internal report or regulations, kinds of contract  
Minutes, internal regulations, training document, kinds of contract, internal guideline  
2. HR Management
Translators after pre-qualification of profile/translation experience and a translation test, will start performing translation, review and proofreading (passing rate is about 15%).
The information will be recorded in internal database and coordinator will select translator, checker and perform the job with an optimum team.
3. System of quality control
In a standard case, the quality control will be performed strictly in 2 checking steps: review and proofreading .
By crosschecking of reviewer and proofreader – who are separate with translator, they can find out and correct translator's mistakes such as wrong translation, omission, by the same time, they also perform unify terms and check entire translated document to make it more perfect.
After that, coordinator will perform final check to confirm that the translated document responds requirement and then delivering the product.
4. Project management
Coordinator in contact with the customer will take in charge of all procedure from requirement to delivery.
In principle, we will not change coordinator within providing service.
For large scale projects and order at many times, we will use Computer Aided Tool to improve effectiveness and translation quality.
5. After sale service
We provide a whole hearted after sale service for all translated documents under the customer's requirement.
We are willing to respond all questions related to translated documents after delivery.
Editing and correcting service will be freely provided within 3 months since delivery time .
To create a high satisfied relationships, we will use customer's opinion in selecting person and procedure for next projects.
Hãy để Haruka mang tới cho bạn dịch vụ dịch thuật tốt nhất!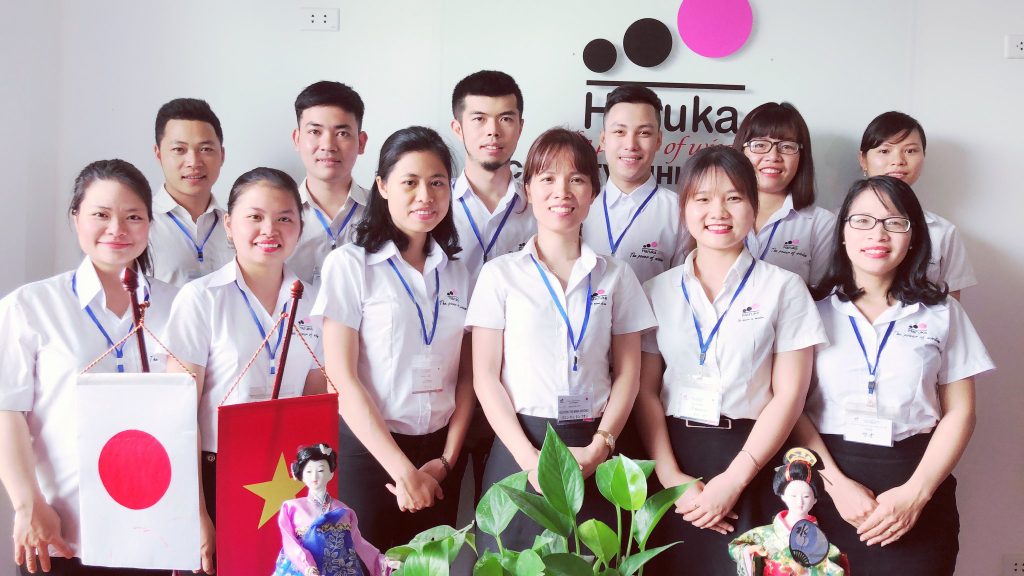 Công ty dịch thuật Haruka là một đơn vị dịch thuật hàng đầu và giá hợp lý tại Hà Nội.
Cung cấp dịch vụ biên phiên dịch tiếng Anh, Nhật, Trung, Hàn, Pháp, Đức v.v. cho công ty trong nước và nước ngoài với trên 1.000 người chuyên nghiệp.
Chúng tôi đã và đang cung cấp dịch vụ phiên dịch cho Cơ quan chính phủ, ngân hàng, nhà trường, nhà sản xuất, công ty bảo hiểm, công ty bất động sản, công ty tư vấn, công ty du lịch, đài phát thanh, nhà báo v.v