In case of shorter time than schedule, so can the interpretation price be cheaper?

There is cheaper case. But by that time, we will charge based on actual time of that day, so for instance 1 hour interpretation does not mean to round up to 1/4 of half a day (4 hours).
I want to employ an interpreter, which information do I need to provide?

Let's provide time, place, number of persons.
If I require an interpreter right before starting interpretation session, whether the company can respond?

Even you require to employ an interpreter right before the day of starting interpretation, we will try our best to respond.
By that time, please contact with following telephone number.
What can I do before starting the interpretation session?

There are only some requirements.
If you have any document or text related to interpretation content, please provide it to us.
If the interpreter can comprehend the content in advance, the accuracy of interpretation will be better.
How can I pay the interpretation fee?

After interpretation session, we will publish VAT invoice, you can transfer based on the amount in the invoice, or charge in cash right in interpretation day.
Can I pay in foreign currency?

Yes, you can pay in USD, JPY, KRW.
After sending a requirement for interpretation, can I cancel it?

You can cancel.
However, in some case, there need to pay the cancelling fee.
I want to check interpreter's qualification, Can I make an interview in advance?

You can make the interview in advance via Skype or telephone.
If interpreter accept, you can make interview directly.
Can the Company provide interpreter to local city in Vietnam such as Bac Ninh, Hai Duong?

Yes we do.
However, you have to pay traveling cost for interpreter to come to those city from Hanoi or Ho Chi Minh city.
You can also let interpreter to come with you. In addition, if arising staying overnight, you have to pay accommodation and meal fee for interpreter.
Hãy để Haruka mang tới cho bạn dịch vụ dịch thuật tốt nhất!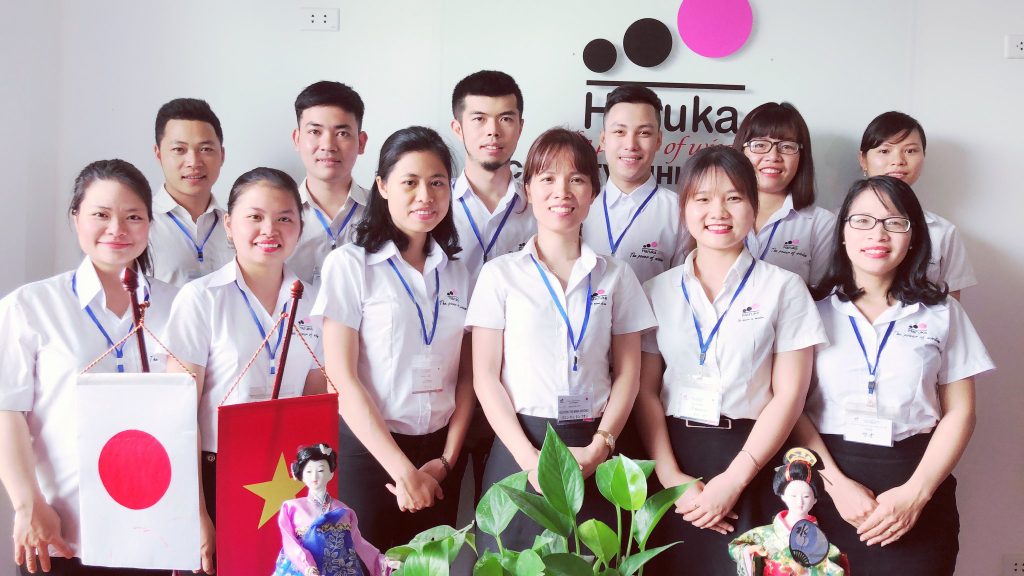 Công ty dịch thuật Haruka là một đơn vị dịch thuật hàng đầu và giá hợp lý tại Hà Nội.
Cung cấp dịch vụ biên phiên dịch tiếng Anh, Nhật, Trung, Hàn, Pháp, Đức v.v. cho công ty trong nước và nước ngoài với trên 1.000 người chuyên nghiệp.
Chúng tôi đã và đang cung cấp dịch vụ phiên dịch cho Cơ quan chính phủ, ngân hàng, nhà trường, nhà sản xuất, công ty bảo hiểm, công ty bất động sản, công ty tư vấn, công ty du lịch, đài phát thanh, nhà báo v.v