Haruka provided Japanese – Vietnamese whispered interpretation on traffic safety in Binh Duong
Haruka successfully provided Japanese Vietnamese whispered interpretation (Simultaneous interpretation) in Binh Duong on traffic safety on June 12, 2020
Participants included: Representative of the Office of the National Traffic Safety Committee; Department of Political Education and Student Affairs, Ministry of Education and Training; representatives of relevant agencies and divisions in the locality, representatives of the company.
Translated content: Actual traffic situation in Vietnam; report on the implementation of helmet wearing by students at all levels in the locality; difficulties and obstacles in the implementation and proposing remedies.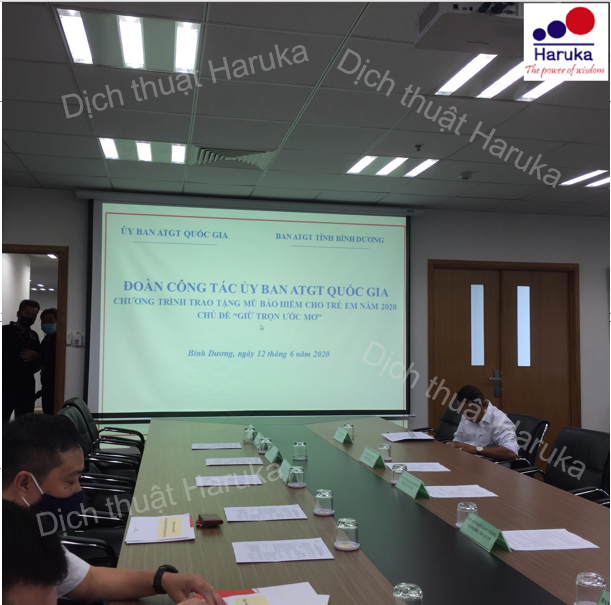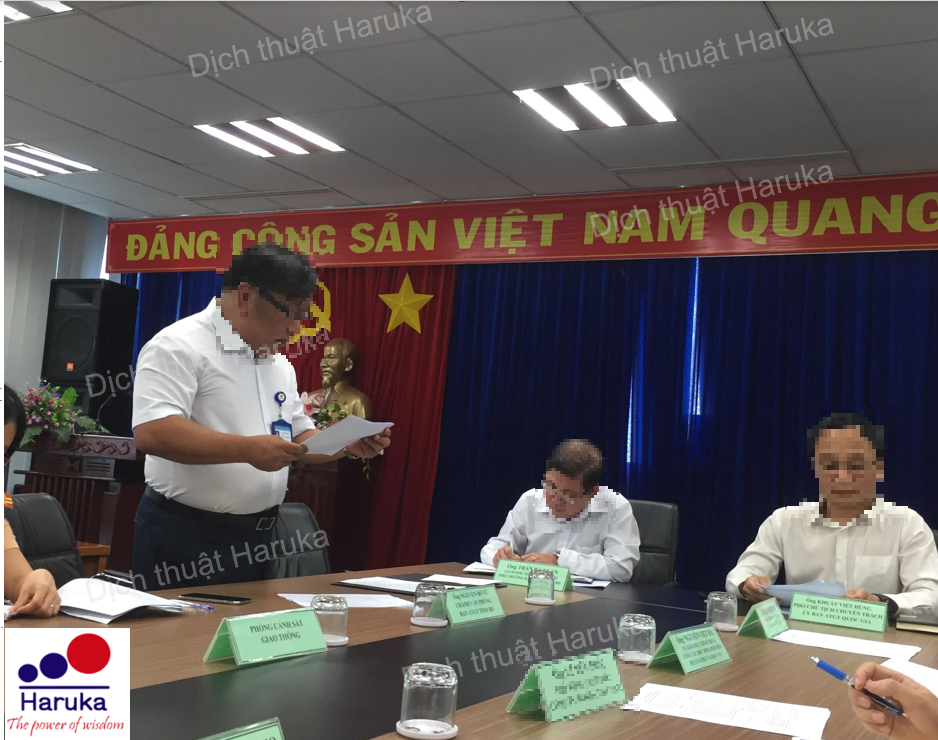 Haruka's interpreter with 22 year experience, ever in charge of consecutive and simultaneous for major events at home and abroad such as BOD meeting, BOM meeting, shareholders' meetings and many M&A deals (Sagawa express, Sapporo). Bear, Nissin Food…), translation for Heads of state.
If you have a need for translation and interpretation, please contact:
Haruka Co.Ltd
Address: Room 4-5, 2nd floor, CT2A Gelexia Riverside Apartment Building, Alley 885 Tam Trinh St, Yen So ward, Hoang Mai Dist, Hanoi, Vietnam
Website: https://translation.pro.vn/ 
Tel: 024-66666-200 / 0966-05-2200 / 0917-79-1186 / 0911-03-8855