Classification of Interpreter level
SIMULTANEOUS
They are consecutive interpreters in specific fields related to Governmental officer, interpreting in International Conference that require high quality profession.
S Level
Over 10 year experience, it can provide consecutive and simultaneous interpretation in the context of international summit, conference or seminar .
A Level
Over 5 year experience, it can provide consecutive and whispered interpretation in internal meeting, business negotiation or training.
B Level
Over 2 year experience, it can provide consecutive interpretation for simple business negotiation.
Interpretation Quotation
(Vietnamese – English, Japanese, Korean, Chinese, Thais, Burmese, Hindi, French, German, Italian, Spanish, etc)
Interpreter level
Half a day
(4 hours)
Full day
(8 hours)
Simultaneous
From 8.000.000
From 14.000.000
S
From 3.000.000
From 4.000.000
A
From 1.500.000
From 2.000.000
B
From 1.000.000
From 1.500.000
The quotation above will be charged in standard (without including VAT tax 10%).
Various price level depends on the difficulty, content, place etc.
Type of interpretation
Consecutive Interpretation
Is a type of interpretation that speaker will talk in each paragraph and then interpreter will summarize it and interpret.
Because speaker and interpreter alternately speak, so the time is always taken twice more.
Interpreter needs to interpret spoken content that were summarized to a certain extent, so it requires a good ability of record and remembering .
Simultaneous Interpretation
Is a type of parallel interpretation, both listening and interpreting.
Always using in large scale conference or seminar in a long duration, and using equipment in another place (cabinet) to interpret.
Because speakers will speak with a normal speed, interpreter has to have a good ability of foreign language and intense concentration.
Whispered Interpretation
Like simultaneous interpretation, but interpreter will not sit in the cabinet, they will stand near the client and interpret in a loud enough for hearing .
Because of not using equipment, this type of interpretation is suitable for internal meeting where a few number of people need interpretation.
Order cancelling
After receiving official order, interpreter and coordinator will stay together and prepare in advance.
Interpreter has arranged his/her working schedule for that day, so if the customer cancel or stop earlier than schedule. Interpreter will take a great disadvantage. Thus, we will charge for order cancelling cost.
Chi phí hủy bỏ sẽ được tính theo bảng dưới đây dựa trên số tiền mà chúng tôi báo giá.
| | |
| --- | --- |
| Cancelling duration | Cost |
| 10 days prior to scheduled interpretation day | 30% |
| 5 days prior to scheduled interpretation day | 50% |
| 3 days prior to scheduled interpretation day | 70% |
| Right before scheduled interpretation day, that day | 100% |
Let Haruka bring you the best translation!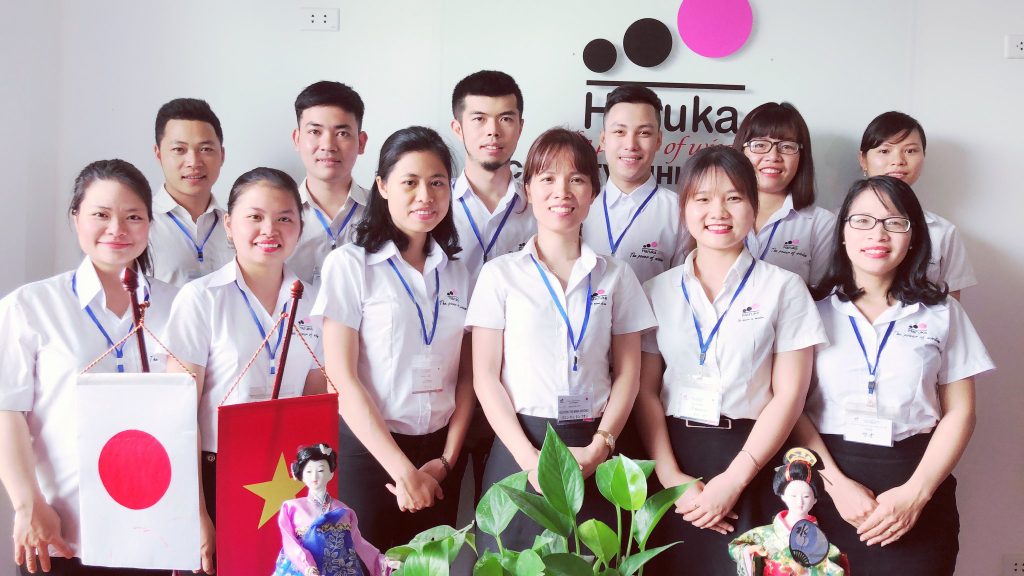 Haruka Company is one of leading translation companies with a reasonable price in Hanoi.
Providing translation and interpretation service in English, Japanese, Chinese, Korean, French and German, etc for at home and abroad companies with the collaboration of over 1.000 professional persons .
We have been providing interpretation for Governmental agencies, banks, universities, manufacturer, insurance companies, real estate companies, consultant companies, tourism companies, TV broadcasting, press, etc