1. Member of Japan Translation Federation (JTF)
Haruka being co-founded by cooperation of Japanese and Vietnamese – have been working in translation since 2003. Procedures of quality assurance, assessment are strictly complied with standard of Japan Translation Federation (JTF).
2 Providing over 1.000 projects per year
We have had experience in translation of many kinds of document and provided interpretation for many projects. 
Haruka Translation Company will provide your respectful customers an ultimate services equivalent to content, purpose, deadline and budget of your customers.
3. Professional translation and interpretation team
We have strictly selected a team of translation and interpretation over 1000 persons – who are translator having passed tests with passing rate of only 5 %. Most of interpretation and translation have had 10 year experience or more.
4. Provider of overall language service
We not only translate manuals, menu, but also provide packaged service, including design, printing, website development. When making video clip, we can provide service of inserting subtitles, narration with foreign language.
5. Positive use of Computer Assisted Tool (CAT)
Haruka Translation Company focuses on using translation aid software to help a more high quality and effective translation.
Experienced interpreter and translator in many fields.
Response of interpretation wherever whenever.
Meeting urgent interpretation and translation needs.
Uniformly handle translated documents, terminology with large amount of order
Flexible timeline for providing services even outside office hours and weekend.
Safe transaction under bank transfer only when completing work with your satisfaction.
TYPICAL PROJECTS
There are no Postss.
Hãy để Haruka mang tới cho bạn dịch vụ dịch thuật tốt nhất!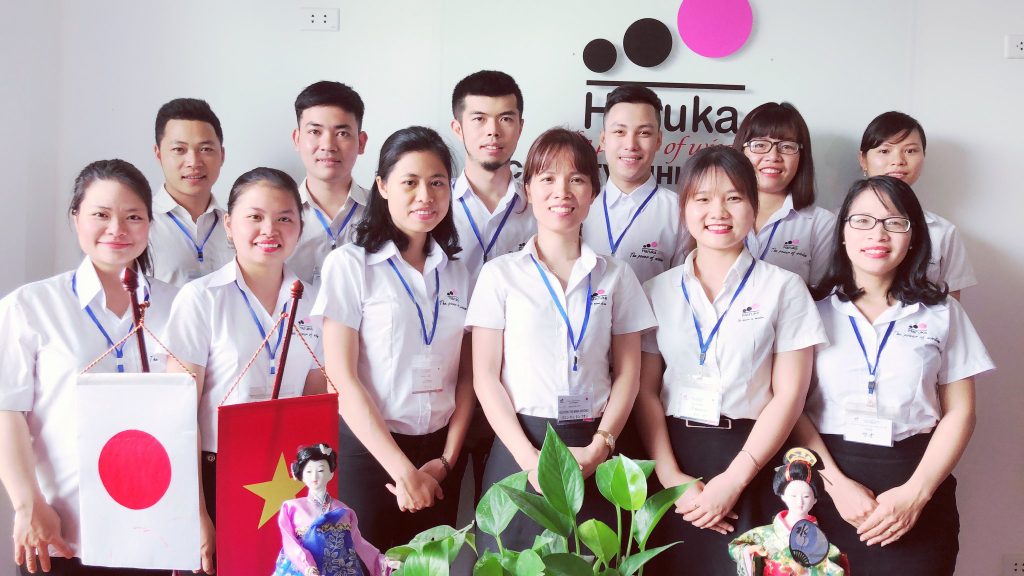 Công ty dịch thuật Haruka là một đơn vị dịch thuật hàng đầu và giá hợp lý tại Hà Nội.
Cung cấp dịch vụ biên phiên dịch tiếng Anh, Nhật, Trung, Hàn, Pháp, Đức v.v. cho công ty trong nước và nước ngoài với trên 1.000 người chuyên nghiệp.
Chúng tôi đã và đang cung cấp dịch vụ phiên dịch cho Cơ quan chính phủ, ngân hàng, nhà trường, nhà sản xuất, công ty bảo hiểm, công ty bất động sản, công ty tư vấn, công ty du lịch, đài phát thanh, nhà báo v.v